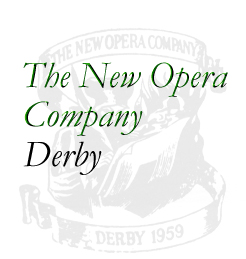 Buxton Bohemians.
Easter may have just passed, but in Buxton Opera House on the first and second of April, it's already Christmas Eve, in a freezing Paris attic! Prepare to have your tiny hands frozen, as The New Opera Company, Derby brings an exciting mixture of familiar and fresh faces to a new production of Puccini's romantic masterpiece.
Sarah Potts, Judith Hanson and Andrew Lockwood head the cast in the well-loved bittersweet depiction of life amongst the impovrished "Bohemian" artists, writers and musicians of nineteenth century Paris. Comedy and tragedy intermingle unforgettably, as two very different pairs of lovers head towards their contrasting fates. Famous arias include "Lovely maid in the moonlight", Musetta's delicious "Waltz song"..and, of course, "Your tiny hand is frozen"
Mail the company for more details
Concert season of goodwill
Musical Delights, our latest concert offering, toured Derbyshire over the winter, and made us lots of new friends in places where live Grand Opera isn't often seen. Incredibly, one of the coldest Novembers in years didn't put a damper on procedings with large audiences sometimes braving ice and snow to see us. A Christmas Concert at The United Reformed Church, Alvaston, ended with plenty of seasonal cheer and some very fetching headgear and tinsel scarves worn by the ladies and gentlemen of the company. (The "Shrek 2" hat with the little ears was a particular standout!)
We can do it for you!
If you are interested in having the NOC perform for your venue or organisation - please mail us to discuss how we can help you. We raise hundreds of pounds for charities and organisations every year across the county. We can't promise to be quite as grandly turned out as in our recent production of The Magic Flute (below) - but you will get a stageful of singers for a memorable evening. We are already taking bookings well into 2005, so don't delay - get in touch!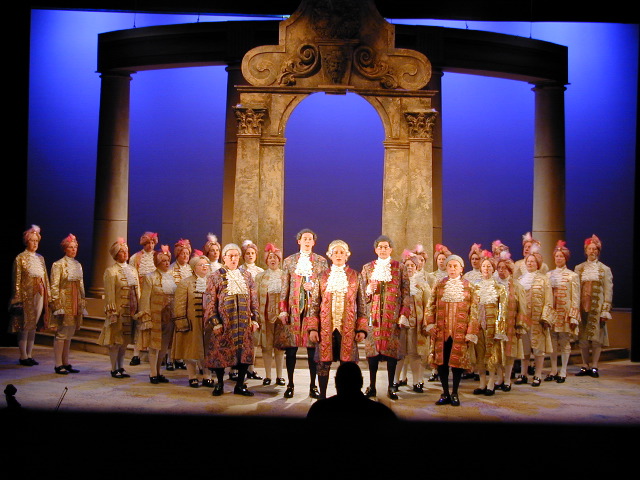 Webmaster Jayne Brewster-Beard
Welcome, visitor no.





Last update Wednesday March 30, 2005 .

Going for a little stroll down memory lane, check out a real blast from the past! We have pictures, which have just come to light from way back in 1984, when we made one of our first visits to Buxton with another Puccini masterpiece.Madame Butterfly

Hiding your talent?

Are you hiding your light under a bushel? Is there a diva or a Don Giovanni in you, dying to get out? Then amateur Grand Opera could just be the thing for you! As you can see in our top feature, we are still casting principal singers, but we are also on the lookout for new chorus members- to join us for our 2005 production, La Boheme

Whether you just fancy a fun hobby, or are intrigued in singing as a career, the NOC has something for you. As the stories of some of our past members show - it could lead to something big!

All you need is enthusiasm, the ability to sing (approximately) in tune, and to be prepared to miss (or video) Coronation Street every Wednesday. Mail us today, and get a life!