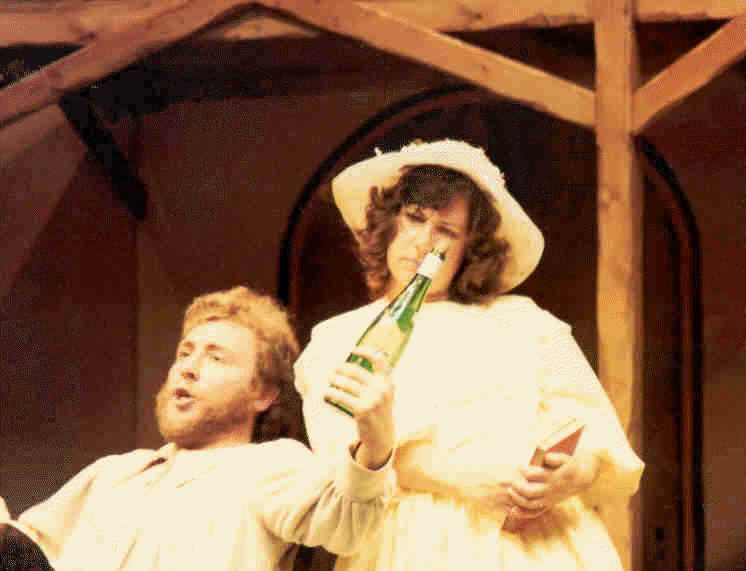 Home
The Beggar's Opera
March 2004
Derby Guildhall
For producer Jean Gemmell, this marked a nostalgic return to the first show that she directed for the stage, back in her student days .
In a company more accustomed to large scale productions of Verdi and Puccini, John Gay's "ballad opera" was, however, uncharted territory for many members of the NOCD. However, they rose to the challenge with great enthusiasm, and recieved plaudits for their adventurous and authentic recreation of low-life 18th Century London. Recieving special praise for their seedy appearance, the ladies of the chorus are still wondering if that really amounts to a compliment!
The intimate atmosphere of Derby's Guildhall theatre proved an ideal venue, and, despite the relative unfamiliarity of the work to Derby audiences, the company realised its best financial profit on a major production in some years.